Migration Management
---
Whether it be through controlled growth, to control server sprawl, reduce the costs of running duplicate infrastructure caused by acquisitions or simply the modernization or an environment, Data Center migrations are fact of life for many organizations around the world and together with consolidation of staff and support services becomes a key driver for improving efficiency, as well as reducing complexity and costs.
Data Collection Design
Having an accurate understanding the current infrastructure within the Data Center is key to minimizing risks, avoiding downtime and completing a smooth migration. Technical communicators such as Team Leaders, Senior Architects or Technical Project Managers are best placed to collect this information, which is then used by technical architects and project managers to plan the migration and set up new infrastructure.
Clarify and document data needs to be captured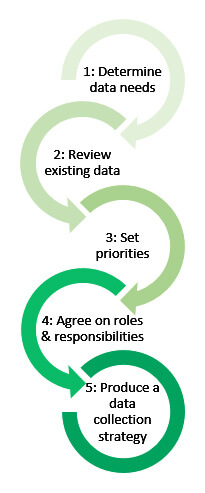 Ensure that key stakeholders are engaged and given an opportunity to provide their feedback as to what information they want collected. Key stakeholders should represent IT infrastructure, IT security, business continuity planning, application architecture, service management and any other business areas that are either impacted by the migration or involved in migration planning.
Define the methods and tools to be used for data collection
The methods and tools used for collecting information depend on the nature of both the data and the organization.
Determine how information will be stored, maintained and presented
It is essential that the information you collect is stored in a format that is easily updateable and retrievable by relevant areas of the business. If this information can be entered into a database, this makes it easier to generate reports and retrieve the data, as well as providing version control and tracking.
Identify areas in the business that need to be contacted
The information you need to collect may span different business areas and responsibilities.
You will need to discover how the infrastructure is managed, as IT systems will be supported and owned by different departments. For example, mainframe, Windows, Unix systems and telecommunications equipment are usually managed by separate teams. This becomes even more complicated when businesses are spread across countries and regions, as some regions may have wider responsibility for elements of the infrastructure.
Define a clear communication strategy
Clear stakeholder management is vital in large migration projects. You may need to communicate with key decision-makers and subject matter experts located across different business areas and regions. Providing a consistent message and approach will maximize co-operation with the data collection effort.
Validate the information collected
Validating the data collected is essential for ensuring its accuracy. Data collected from different sources may provide conflicting information. Some form of data cleansing, validation and sign-off is appropriate before this information can be used for planning. For example, data could be validated using a workshop approach.