Project Management
---
To deliver a truly successful Data Center project that achieves the goals of business it serves, the project should be managed as a single system implementation, this involves clearly defining the business objectives of the project, then structuring facilities, IT design, build and management processes around these objectives. With this in mind it is important that the project leader understands the full lifecycle of the modern business and Data Center to avoid results and do not satisfy all stakeholders requirements.
Due to the large variety of contracts, environments, technologies and people required to deliver a successful Data Center project such as Main Contractors, facilities as well as IT service and hardware providers, an experienced Data Center Project Leader as well as a structured and well defined process provide the essential foundation for successful project execution and the delivery of an efficient Data Center environment.
The key components of a well-structured, communicated and understood project management model are;
Framework
A common language – Many issues arise out of miscommunication, when all stakeholders are operating from the same model and using the same terminology many problems arising from miscommunication are eliminated.
Clear delineation of responsibilities – A clear and mutual understanding of who is doing what clarifies relationships and avoids duplication and conflict.
Complete coverage of necessary activities – A carefully designed model ensures that all management responsibilities are accounted for, and nothing "falls through the cracks."
Regular and concise communication – All key stakeholders need to project status and what is expected of them in a level of detail that is relevant to their position.

As with any business project, Data Center project management provides dedicated oversight to address critical activities:
Scope of responsibilities
---
When does Project Management Start?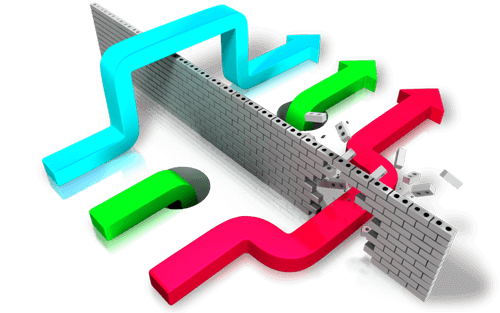 Due the large number of elements required to deliver a data center project it is critical that the overall vision is developed
at the initiation stage of the project and maintained throughout the life of the project. As the Project Manager is best placed to achieve this the Project Manager should also be assigned at the initiation phase of the project.
The Project Manager would then bring in key stakeholders during the planning phase for the further development of the scope, budget and timeline in order to gain organizational approval to start the procurement phase of the project. After the project has been fully approved by the organisation, resources and brought in as required for the detailed planning, build and transition phases of the project.
Regardless of how project management responsibilities are configured, the objective is the same: seamless coverage within its scope of responsibility, integration with other management roles, and a dedicated point of contact at all times. This is especially critical when the ultimate responsibility lies with delegated teams.
How does communications management work?
An essential project management responsibility is documentation and tracking of project activities. Current project information must be easily accessible at all times to authorized project team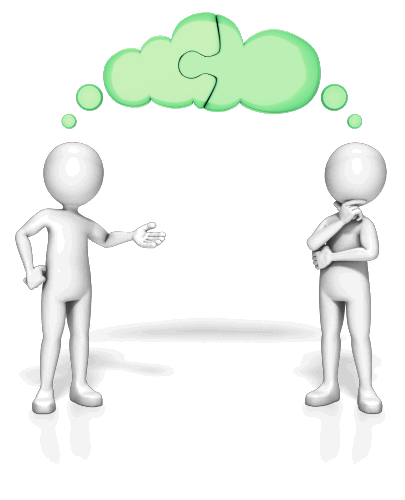 members and service partners. This interactive process should not only provide up to date information, but it should also accept feedback, comments, requests, and problem statements, and route the information appropriately. The project database should be able to provide updates and reports, and log ad hoc information such as contractors' vacation schedules, alternate phone numbers, and miscellaneous documents.
Most data center projects will have more than one supplier of hardware or services contributing to the work of the project. The customer may engage separate equipment vendors or service providers for power, cooling, racks, security, fire suppression, electrical work, mechanical work, Networks, Storage, Structured Cabling and Servers, as well as a main contractor if building construction is required. Each supplier of hardware or services will have potential interaction or dependencies with the other suppliers to the project. For example, fire suppression installation depends upon piping and wiring that must be installed first, both of which may be handled by a different supplier.
Each of these suppliers will have its own "project manager" to conduct the work it contributes to the project, it is also the main role of the Project Leader to facilitate and manage coordination among suppliers. This is best managed by regular status and planning meetings that set out to review current status, next steps and solve issues. These vary in detail and focus depending on the audience, e.g. The Steering committee made of key organizational stakeholders will cover high level status and significant issues that cannot be solved by delivery work groups. Whereas delivery work groups such as design and build teams will focus in detailed technical and delivery issues.
Documenting the scope
Regardless of the level of detail, all elements of the project must have a clear "scope statement" that clearly defines the work to be done, including deliverables, assumptions, scope of responsibility, and work details. A robust scope statement helps all stakeholders quickly understand benefits, outputs, cycle time, and pricing. Scope statements may take the form of Contracts, Detailed Designs, or even partner proposals but they should all be of the same standards and be able to plug into the master project plan.
---
How do I select partners?
When choosing partners for collaboration in the project process, decisions regarding whether and who to engage will be primarily guided by the availability of qualified expertise. Some of the key considerations in choosing service providers are: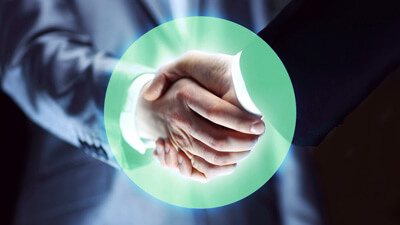 ♦ Optimize resources. The easiest way to resource a project is to utilize existing resources with skills in the required technology or service.
♦ Minimize vendor interfaces. A current partner, if qualified in the area of project process, provides the advantage of an existing trusted relationship.
♦ Minimize handoffs. Select partners that can complete the work themselves and do not need to subcontract out the work.
♦ Require statements of work. Detailed and accurate statements of work. Clarify in advance what the vendor will provide, enable understandable and predictable work results, and minimize wasted time.
---
Summary
The project management model described above is a framework to show key characteristics that must be considered in any implementation of a structured Data Center project process. The exact configuration and delegation of project management roles will vary between organisations and projects to cater for exact project requirements.
Well-articulated management roles, scope and communication should be standard operating procedure for any well run project, and mandatory for any service provider. A standardized, documented, and understandable methodology assures a lean, predictable process that speeds deployment, facilitates communication, reduces cost, drives out defects, and eliminates waste.