Operational Optimization
---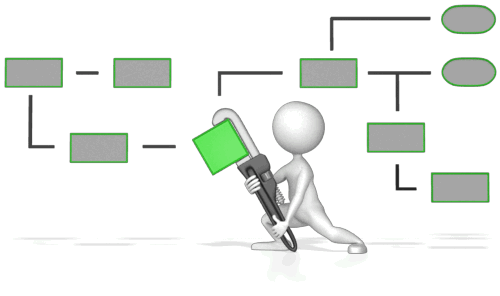 Data Center Optimization is a never ending endeavor. From the moment the lights go on for the first time, uninterrupted operation and optimization of the data center is the legacy its operators will leave. Data Centers are far from a static "one off" build and populate event. Constant changes to load, aging equipment, and more modern methods of operating data center services, both IT and critical systems, evolve. Making that evolution with them can mean increasing availability, and reducing cost over the life of the data center while also improving time to deploy new systems.
Continuous Improvement
No data center can achieve ongoing, effective transformation and change without continuous improvement programs. Global Data Center Engineering has spent decades working with live data centers of all types: Colocation facilities, Enterprise Data Centers, DR/BCP sites, Financial Institutions, Internet Giants, as well as the small and medium enterprises. We have a depth and breadth of experience to make your data center run better, last longer, and function cheaper. Let us discuss with you how we can improve your existing data center, whether it is 1 day old or 20 years old. Remember: The cheapest data center you have is the one you never build!